Richard Schulze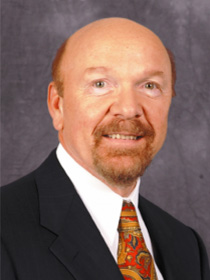 In years to come, Richard Schulze hopes that his legacy will be his major contributions to three important areas: business, education and entrepreneurship.
After working as a manufacturer's representative for electronics components, Schulze founded his own company, Sound of Music, in 1966. The business expanded to six stores in Minnesota by 1983, when Schulze renamed it Best Buy, adopted a warehouse format, and expanded into many more kinds of consumer products. The company soon went public and began a period of remarkable growth after Schulze revolutionized the industry by introducing the superstore to electronics.
Schulze served as chief executive officer from 1983 to 2002, and then as chairman until 2012. He rejoined the company in 2013 as founder and chairman emeritus. Today, Best Buy employs more than 145,000 people and operates more than 1,400 stores in the U.S. and 479 stores in Canada, China and Mexico.
Dick Schulze shares his stories -- including how he tripled his income from his boyhood paper route; quit a retail job when his ideas were not valued; started one consumer electronics store, Sound of Music; then transformed that into Best Buy, the largest consumer electronic store chain in the world. Watch the Schulze Interview.
Schulze Foundation
Schulze and his wife Sandy have long supported non-profit organizations in the Twin Cities and Minnesota. They established the Richard M. and Sandra J. Schulze Family Fund in the mid-1990s as their main vehicle for donations to Twin Cities social service charities related to health care, education and family. Sandy died in 2001 from mesothelioma, a rare cancer caused by asbestos exposure, sparking Schulze's growing interest in medical research.
A desire to spur transformational change to benefit mankind led Schulze to start The Richard M. Schulze Family Foundation in 2004, with medical research and education among his top priorities.
In June 2013, Schulze announced plans to expand the Foundation gradually from $100 million to about $1 billion. Schulze chairs the Foundation's board of trustees.
Schulze School of Entrepreneurship
Even though his plans to attend college never materialized, Schulze became a loyal supporter of the University of St. Thomas in St. Paul, Minn., the school where he enrolled before joining and serving full-time active duty in the Air National Guard. In 1998, the University of St. Thomas awarded him an honorary doctoral degree. (He also holds an honorary doctorate from the University of Minnesota.)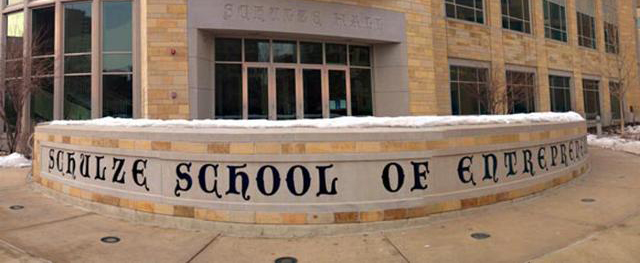 In 2000, the Schulzes donated $50 million to the University of St. Thomas. It was the largest donation ever to a Minnesota college or university at the time. The gift helped establish the University of St. Thomas School of Law, featuring the Schulze Grand Atrium, and the Schulze School of Entrepreneurship in Schulze Hall, a part of St. Thomas' downtown Minneapolis campus.
Founded in 2005, the school has been a leader in entrepreneurship education and outreach. Students learn to turn innovative ideas into sustainable businesses. Hundreds of established businesses have benefited from its expertise, consulting and startup support.
Schulze has served on the University of St. Thomas Board of Trustees since 1995 and is chairman of the Board of Governors for the university's Opus College of Business.
Undergraduate & Graduate Programs in Entrepreneurship
Entrepreneurship is about more than launching a new enterprise.
While many entrepreneurship students at UST do go on to start their own successful businesses, just as many put their entrepreneurial mindset to work at an established firm. Entrepreneurship at the Schulze School is about learning to recognize, cultivate and act upon innovative ideas that benefit our communities and our organizations.
The hub of entrepreneurial activities in the Schulze School is the Lab. The Schulze School of Entrepreneurship Lab is part classroom, part war room, part incubator for nascent businesses. It is the place where students turn innovative ideas into sustainable businesses. More information about University of St. Thomas programs.