'L3C' Designation Doesn't Matter to Consumers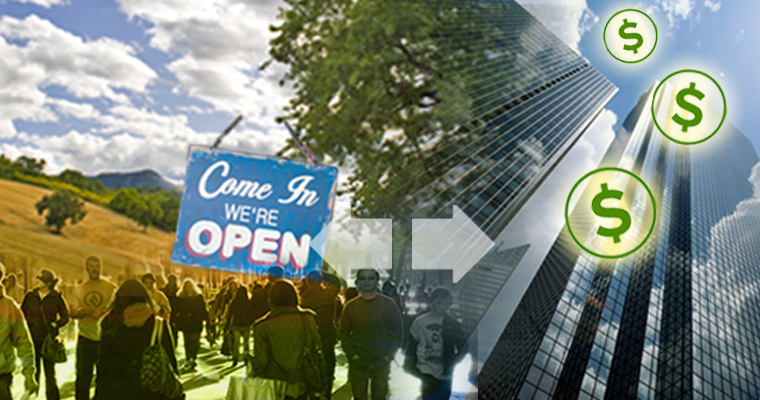 EXECUTIVE SUMMARY:
In the alphabet soup of corporate structuring, being an "L3C" says that a company is committed to social or environmental goals as well as its stockholders. Unlike the nonprofit 501(c)(3)s, low-profit limited liability companies (L3Cs) are allowed both to earn profits and to attract Program Related Investments from charitable foundations. And unlike a traditional stockholder-driven corporation, the L3C ventures are allowed to give a noble mission priority over huge shareholder returns. Indeed, they often attract investors willing to sacrifice some wealth to help a company that's doing some good.
In the six years that L3Cs have been a formation option for start-ups, more than 1,000 new L3C companies have been launched. But a new study shows that the L3C designation has not given these companies any cachet with socially or environmentally aware consumers and is unlikely to spur sales compared to other designations.
Three researchers from Bradley University in Peoria surveyed more than 300 consumers about their perceptions of L3C companies. They asked the consumers whether the L3C badge mattered and whether they would more be likely to purchase products from an L3C company. Their findings: even once educated about L3Cs, consumers were not any more inclined to buy.
"Some companies choose to become L3Cs because they see some branding potential as well as the chance to attract grants; they think it shows they are committed to social or environmental causes," said Professor Eden Blair, who conducted the study with fellow professors Tanya M. Marcum and Veronika Koubova. "We found consumers just couldn't tell the difference."
The lack of good consumer buzz is just one of the L3C's problems. Only nine states currently allow companies to incorporate as L3Cs, and attorneys general can deny requests if they suspect a company isn't fully committed to a worthwhile mission. And while L3Cs are allowed to accept grants from charitable foundations, the charities have been slow to open their pocketbooks because the Internal Revenue Service is undecided about L3Cs' merits and taxation status.
The researchers described two actual companies to the respondents, one an L3C and the other a more traditional LLC, and changed a few details to protect the companies' identities. Half of the respondents were also given a short primer about L3Cs. All respondents were then asked two questions: whether they'd be likely to purchase each company's products, and whether they perceived that the company had a strong social or environmental mission. They were told to rank their answers on a scale of one to seven, from a strong no to a strong yes.
"We found no difference between the L3C and the LLC entities, even among the consumers who received the explanation about L3Cs," said Blair.
The study results will inform future research at Bradley University about consumer perception of various company structures, Blair said. "Companies may be able to do the same thing and call themselves something else, and make consumers care more," she added.
The Takeaway
New companies that have a strong social or environmental mission and still want to make some money may not want to call themselves L3Cs, and established LLC companies may not want to switch. The benefits are not proven yet.
"B corp" certification or "Benefit" corporations, other designations that signal social and environmental commitment, may enjoy better consumer recognition and have some admired standard-bearers, such as Ben and Jerry's.
L3Cs still offer some benefits to socially or environmentally conscious companies that want some protection from profit-hungry investors. But don't expect it to be like the Good Housekeeping seal with consumers.
States committed to the L3C concept and entrepreneurs who are sold on its benefits need to educate consumers about why it matters. Blair points out that even many current L3C companies don't even mention it on their websites, passing up a good marketing opportunity for the concept.
Additional Search Terms: social entrepreneurship, doing well by doing good, companies that help people, companies with a social mission, charitable organizations
---
Cite this Article
DOI: 10.17919/X9X590
Blair, E., Marcum, T., & Koubova, V. (2015, February 23). 'l3c' designation doesn't matter to consumers. Entrepreneur & Innovation Exchange. Retrieved September 28, 2023, from https://eiexchange.com/content/75-l3c-designation-doesnt-matter-to-consumers
Blair, Eden, Tanya Marcum, and Veronika Koubova. "'L3C' Designation Doesn't Matter to Consumers" Entrepreneur & Innovation Exchange. 23 Feb. 2015. Web 28 Sep. 2023 <https://eiexchange.com/content/75-l3c-designation-doesnt-matter-to-consumers>.
---